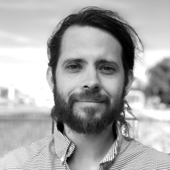 Petter Ahrbom
Customer solutions & services manager – Sourcing & Production
I joined Ferroamp in 2021 as production manager for our production but after outsourcing our production I started the working within the Growth department as Customer Solutions and Service manager.

The best part of my job is to be a part of the green innovative revolution and contribute in our growth together with our customers. 
My free time I spend in my workshop. I'm a dedicated luthier, building acoustic guitars.