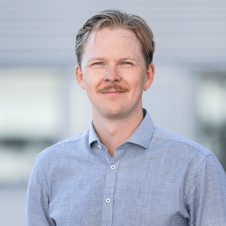 Axel Timm
Program & Project Manager – R&D
I have worked at Ferroamp since the summer of 2018 when I started building and testing products in our production while I was studying at university. 
I'm currently working as a program manager where my job is to lead and coordinate development activities for a range of products. 
In my free time I enjoy a lot of things. Spending some hours on tennis, skiing, skateboarding, or on a mountain bike always brings a smile to my face. 
My favorite movie has to be the 1982 version of "The Scarlet Pimpernel" where Anthony Andrews plays Sir Percy Blakeney, an excellent role model and definitely a must-watch!