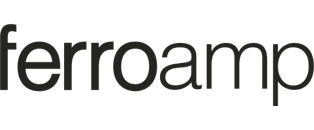 Åsa Hedman
People & Culture – Marketing & Communication
I joined Ferroamp in January 2021, starting to build and develop our communication in general. Today our marketing & communications team has grown and I'm happy to be able to focus on the areas of internal communication, employer brand and sustainability, heading the People & Culture team.
The best thing about my job is being part of developing Ferroamp as a company and brand, together with competent, committed and fun colleagues.
I spend most of my free time with my family and friends. When I spend time on my own I like to go for a run, take my sunday yoga class or read a book. Other things I truly value is a good conversation and a nice meal.
When scrolling my iPhone I laugh a lot at the hashtag #särskrivning at Instagram. I'm also amused by the tv-show Svenska nyheter and the podcast Över min döda kropp. I also like to read and learn about communication, leadership and culture, and mind and body health.
On my vacation you find me in southern France sipping on a glass of wine and enjoying the French cuisine.