Customer Solutions & Services
·
Stockholm
Team Leader - Service
We believe in a future where climate change is battled through renewable energy and the electrification of society. For this to happen, a complete transformation of the system is needed. Electricity needs to be reinvented.
The hottest cleantech company in Sweden is growing and is now searching for people who want to contribute to the sustainable energy supply of the future. Ferroamp has developed a world unique system that streamlines and simplifies the usage of renewable energy. Do You want to join us in the transformation?
The Role
As a part of our Customer Solutions and Services department we are now looking for a Teamleader for our Service team. You will be working together with 3 experienced service technicians, helping them with planning, prioritization and execution of internal development projects.
The Service team handles:  
Outsourced repair handling to suppliers. 
Supporting our R&D-department with different prototype works.  
Field service repairs and troubleshooting.  
We are at the beginning of our internationalization and are now defining the team that will build our success internationally and contribute to the sustainable energy supply of the future. Our decision paths are short and there are big opportunities to develop within the company and to be part of influencing your career and the company's future.
Are you the one we are looking for?
We are looking for someone who can grow our Service team to the next level, and we believe that this is done through good leadership and a good ability for planning and structurizing new, and changing, work flows. We are looking for someone who can connect our service department closer to our support department through ticket handling and switchboard. And since we are growing internationally we are looking for someone who can handle international distributors and suppliers.
Our aim is to deliver the best in class service experience for our customers. We believe that you are a driven and solution-oriented problem solver who enjoys working in teams and collaborating to reach common goals.  
We also believe that you have:
Minimum a couple of years experience of developing and managing international service teams, distributors and suppliers.
You are fluent in Swedish and English as a minimum, German in particular as well as other languages is a plus.
 Knowledge of Freshdesk or similar ticket management systems as well as Telavox switchboard system is considered a plus
Knowledge of and interest in electricity for buildings and solar cells, energy storage (batteries) and EV charging technology.
We have our office in Spånga – Stockholm. We do however believe that it is important to offer our employees flexibility to work from home or other locations. But for this role, you do need to be at the office. 
Applications will be reviewed on a continuous basis, so please apply as soon as possible but not later than the 15th of August. We are looking forward to your application.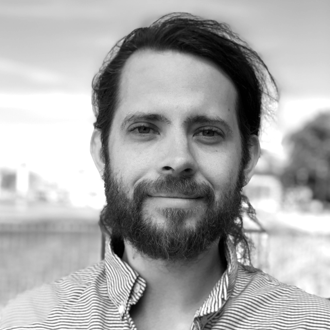 Contact
Petter Ahrbom
Customer solutions & services manager – Customer Solutions & Services
Workplace & Culture
As an employee at Ferroamp you are given the opportunity to contribute to our growth and our mission. We believe in the team, that we are stronger together. We also believe that focus must be both on the customer and on pioneering innovation to become the leader at the forefront of greentech.
We always strive to create good conditions for a sustainable work environment that stimulates responsibility and commitment.
At Ferroamp you will work in a dynamic, collaborative, creative and multicultural environment.
About Ferroamp
Ferroamp is a rapidly growing, Swedish greentech company founded in 2010 that, through the innovative EnergyHub-system enables property owners to take control of energy and power optimization. By connecting several systems into a local micro grid between buildings even more people can benefit from optimized, renewable energy. With our technology, property owners become part of the solution for the energy supply of the future.
The system is based on the now patented innovation that improves the utilization of a three-phase supply, ACE - Adaptive Current Equalization. Implementing the ACE technology required a smart bi-directional three phase inverter that was developed within the company - the EnergyHub was born.
Over the past years, the concept has evolved into a modular system based on a local DC Nano grid that allows flexible and scalable integration of solar cells, energy storage and electric vehicle charging.
Ferroamp is listed on Nasdaq Stockholm First North Growth Market and aims to become a global leader within energy control and optimization.
Ferroamp has about 50 employees and the head office is Stockholm, Sweden.
Customer Solutions & Services
·
Stockholm
Team Leader - Service
Loading application form