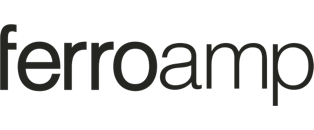 We believe in a future where climate change is battled through renewable energies and electrification of the society. For this to happen a complete transformation of the system is needed. Electricity needs to be reinvented.

The hottest cleantech company in Sweden is growing and is now searching for people who want to contribute to the sustainable energy supply of the future. Ferroamp has developed a world unique system that streamlines and simplifies the usage of renewable energy. Do You want to join us in the transformation?
We are now looking for a System Engineer who will be playing an important role in our development team. In this role, you will get the opportunity to work in a creative environment to develop our DC grid concept with which we integrate EV charging, energy storage, and solar power.
The Role
You will be part of an engaged and driven team that is learning from one another, solve problems together and continuously challenge ourselves. Through a structured way of working, we become efficient and develop solutions that will move us towards our goals.
The team has a broad set of competencies from power electronics design to web services in the cloud. You will work with the development of our DC grid concept and the improvement of it's control and our patented Powershare technology.
You will play a key role in our company with a lot of interactions not only internal but also external with both customers and technology partners.
The role as Systems Engineer for our DC grid development is broad and will cover a wide range of aspects in the specification, design, planning, installation, and operation of LVDC grids and their related applications.
Within the role, you will carry out simulations and complement simulations with physical measurements and experiments in laboratory environments as well as in real-world installations. You will need to consider all aspects of LVDC systems including electrical dimensioning, electrical safety, EMC, selectivity, black start as well as control and communication aspects.
We are at the beginning of our internationalisation and are now defining the team that will build our success and contribute to the sustainable energy supply of the future. Our decision paths are short and there are big opportunities to develop within the company and to be part of influencing your own and the company's future.
Are You the one we are searching for?
We believe you have experience within the field of power system design and control theory and are familiar with using different types of simulation softwares. It is a merit if you have experience in the following areas
Control of DC systems
DC technology
Smart grid system design
Power electronics
Embedded SW programing
As a person, we believe that you are a meticulous problem solver, driven by development, and curious to learn more. You like the community in a team and value working together to reach a common goal.
We think you have a university degree in power systems, power electronics or similar.
You are fluent in English, written and spoken. Swedish is a plus, but not a requirement.
As of today, we are all of course working from home but we have our office in Spånga – Stockholm. We do however believe that it is important to offer our employees great flexibility to continue working from home or other locations and are planning for this.
Applications will be reviewed on a continuous basis, so don't wait to apply. We are looking forward to your application! 
Related jobs
Workplace & Culture
Our employees are given the opportunity to contribute to our growth and our mission.
We always strive to create good conditions for a sustainable work environment that stimulates responsibility and commitment.
At Ferroamp you will work in a dynamic, collaborative, creative and multicultural environment.
About Ferroamp
Ferroamp is a Swedish cleantech company founded in 2010 based on the now patended innovation that improves the utilization of a three phase supply, ACE - Adaptive Current Equalization. Implementing the ACE technology required a smart bi-directional three phase inverter that was developed within the company.
Over the past years, the concept has evolved into a modular system based on a local DC nanogrid that allows flexible integration of solar cells, energy storage, small scale wind and electric vehicle charging.
Main customers are real estate and energy companies such as Vasakronan, Wallenstam and Vattenfall.
Ferroamp is listed on Nasdaq Stockholm First North and aims to become a global leader within energy optimization.
Ferroamp has about 40 employees today with development office and production in Spånga, north of Stockholm.