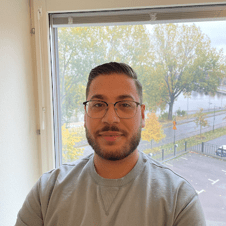 Jacob Lahdo
Tech Support Specialist – Sales & Customer Service
I have worked at Ferroamp Since November 2022, at the Linköping office with other fantastic colleagues.

I'm working with technical support and solves problems for customers and colleagues. Conducts troubleshooting, analyzes and fixes errors that occur. Also works with service and support in connection with the installation and maintenance of systems.
In my free time I like to cook, be out in nature and spend time with family and friends. I also spend a lot of my free time at a youth association where we work with young people. I have been given the opportunity to sit as association chairman.